CharlieSoftware.com
Finger Pool iPhone game is available in iTunes Store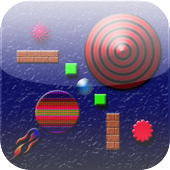 iPhone Apps Name:
Finger Pool

iTunes Store Link:


Description:
Finger Pool is a fun, classic, and crazy finger pooling game. It contains the entertainment of finger pool sport, finger bowling, blocks game, shapes game, and bomb game all together. It lets you enjoy not only the excitement and challenge of finger pooling and bowling game, but also the power of designing your own levels of the game. Most of kids like designing their own levels and watching the results and shapes moving around, all from their own fingers and ideas. Adults enjoy the challenge of each level of the finger pooling and bowling. There are 60 levels seeded in the game already, some levels are for beginners, some levels are more for fun, some levels are the real challenge for you.

You can design unlimited number of levels using your imagination and creative ideas.
... ...

Details in Finger Pool page.
Primary Category:
Game

Secondary Category:
Action, Arcade, Family, Sports

Keywords:
Finger Pool, pooling, finger pooling, finger bowling, bowling, blocks, shapes, moving blocks, moving shapes, bomb, kids game, break out
---
Screenshots
Timezone Converter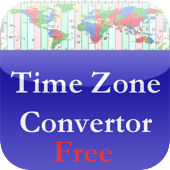 iPhone Apps Name:
TimeZoneConvertorFree, TzConvertor
Description:
"When it is Oct 28, 2010 09:00 in United States/San Francisco, what time will it be in United Kingdom/London?" Often people ask this kind of questions; especially when you work with people in different time zone, and you want to know when they say the meeting is 9:00am San Francisco time, what will it be in your time zone, vice versa. This apps converts any time from one time zone to another time zone, considering the daylight saving in. It covers about 6000 cities and regions. The city time zone data is from the latest public City Time Zones database; the region time zone data is from tz database.
The apps name of the free version is TimeZoneConvertorFree. The free version has iAds.
The apps name of the paid version is TzConvertor. It is $0.99; there is no iAds in it, and it is faster than the free version since there is no iAds and doesn't need internet connection.
Primary Category:
Productivity, Travel, Utility
Keywords:
Time Zone Converter TzConvertor TimeZoneConverter Timezone Convertor time zone calculator
---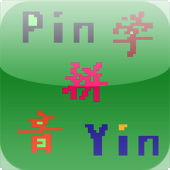 iPhone Apps Name:
LearnPinYin

iTunes Store Link:
http://itunes.apple.com/us/app/learnpinyin/id396651583

Description:
This is a Learning Chinese Pinyin software. This apps helps kids and many foreigners to learn the Mandarin pronunciation and Pinyin, with 1759 individual audio recordings and lots of easy click buttons, as well as question-and-answer methods. It is your own tutor to help you master the tones of Mandarin Chinese with ease. It acts like a native Chinese speaker to help your kids practice Pinyin pronunciation. It has been selected by first grade classes to assist students to do the Pinyin exercise and homeworks after classes. It has been also a great tool for adults and foreigners to learn Pinyin and correct their pronunciation.

Major feature:

1. Learn a, o, e, i, u, ü, with four tones;
2. Learn ai, ei, ui, ao, ou, iu, with four tones;
3. Learn an, en, in, un, ün, ie, with four tones;
4. Learn ang, eng, ing, ong, üe, er, with four tones.
5. Learn b, p, m, f, d, t, n, l, g, k, h, j, q, x, z, c, s, zh, ch, sh, r, y, w.
6. Learn all pronunciations of Pinyin using Pinyin table.
7. Quiz - Listen to the audio and select correct answer for all possible pronunciation in Mandarin.


Primary Category:
Education
Keywords:
learn Chinese pinyin Mandarin 汉语 拼音 学拼音 LearnPinYin
---
Rope Effect Free is available in iTunes Store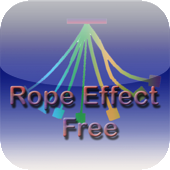 Description
Tilt the iPhone or drag any part of the rope to see the effect of rope swing due to gravity, and hear the pleasing sound from the wind chime. Double tap to change the number of ropes.
Primary Category
Entertainment, Games, Arcade, Family, Kids
Keywords

Rope effect, rope simulation, chain simulation, gravity, wind chime, wind bell
---
Falling Ball Spin

Falling Ball Spin iPhone game is available in iTunes Store.
iTunes Store Link:
How to play:
Just tilt the iPhone and let the balls falling down to the spots of spinning wheel. Double tap to switch players. High score will be recorded on the top of the screen. It is a great game for a party, friends can play the game together to see who wins. There are secret tricks in the game waiting for you to discover.
Primary Category
Game, Arcade, Casino, Family
Secondary Category
Entertainment
---
Feedback
2010 Copyright. CharlieSoftware.com